Whether it is a social gathering, exhibition, recital, concert or fashion show, the entire residence can be rented for a variety of private parties and events, depending on number of guests and purposes. Parties held at the Residence are completely order-made. Professional staff consult directly with clients to provide them with the ideal setting and dining style accordance to their objectives and desires.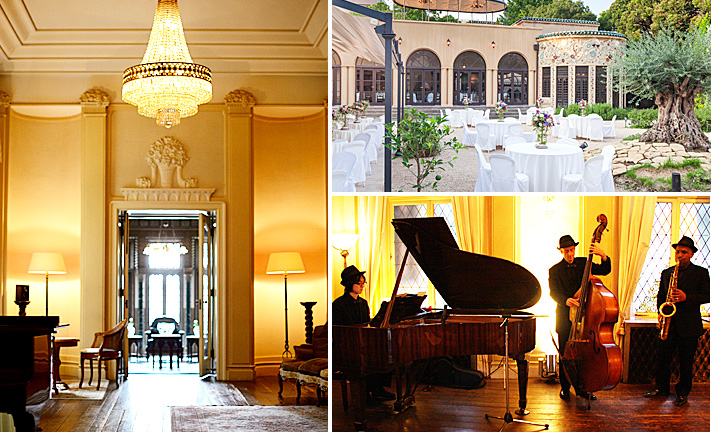 A warmly lit foyer, a cloister overlooking the inner garden, a lounge with a piano and chandelier where guests can relax, a garden with generous space for grilling and dining, numerous party scenes are possible at the Residence.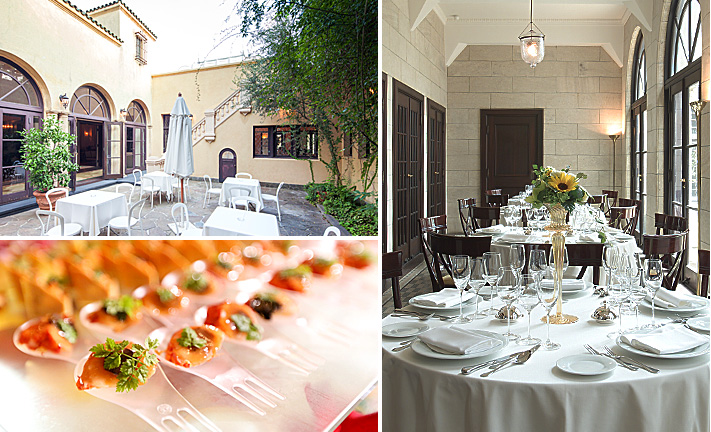 We can accommodate various events from reunions and birthday parties to larger ones with hundreds of guests, where we would recommend a smart pintxos-style party.Spaces can be sectioned off as desired, for anniversaries and other private occasions with a minimal number of guests.
With a Residence-style party, you can welcome guests as though inviting them to your own home.